Main content starts here, tab to start navigating
Tempus is currently hiring in all hospitality and culinary positions.
Seeking cooks, prep, dishwashers, servers, bartenders, support staff, and hosts.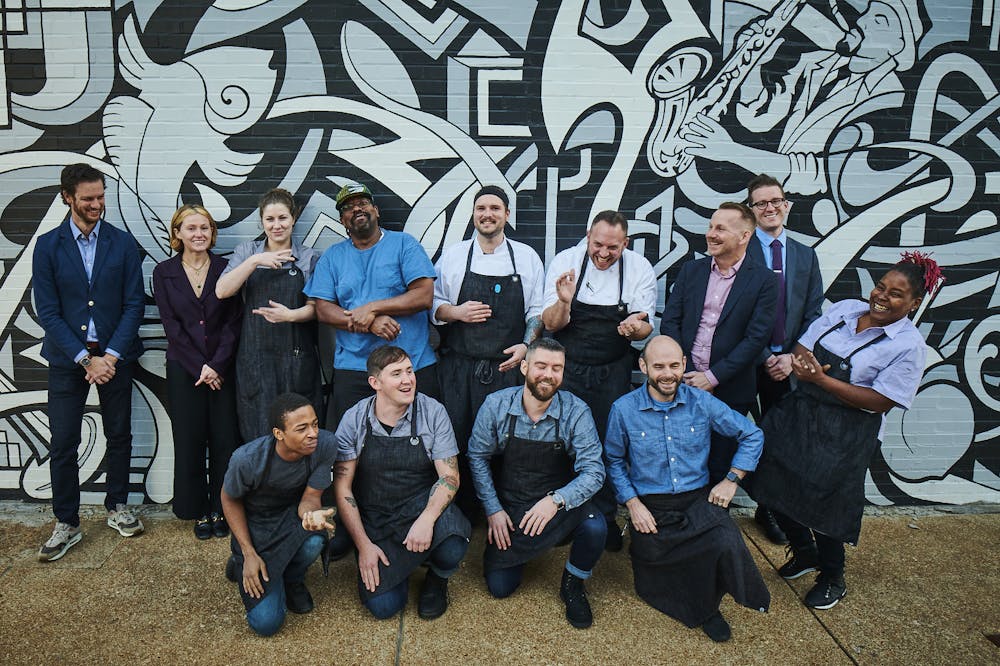 We've done our best to navigate challenges, within our industry and within our community. Our guest have been steadfast and appreciative of what we're building, and this has truly been the motivation which has kept us going.
A lot has changed since our inception, but what hasn't wavered is Tempus' mission to hospitality, inside and out. To us this means providing safe and welcoming environments for the community and our team members. Hospitality isn't just about food on the plate, it's about giving back, focusing on possibilities and solutions, it's about collaboration and respect, it's about determining our path as individuals and as a team. We're confident and dedicated in what we do and cannot wait to share this with even more of the community.
Working at Tempus is about being open with one another, it's about teamwork, determination, it's about ideas and details, it's about processes and effort, all rooted in shared respected and empathy for each other and our guests. All of this is combined to create a thoughtful and deliberate approach to achieve a sincere and noticeable guest experience. We value hospitality and culinary experience, but these aren't the only standards for working with us. We pride ourselves in offering fair-chance opportunities for everyone in our community. We look for folks with sincere enthusiasm, work standards and attention to detail. In our space you can expect that all regulations and recommendations around COVID-19 are exceeded at every level; daily health, masks worn properly at all times, vaccinations for team members, and paid sick time off are just a few of the things we do. We want to build a team of individuals who will help us catapult Tempus onto the St. Louis dining scene while simultaneously shaping and rebuilding our industry.
We've learned a lot this year. Most of all we've learned our industry is made BY the people FOR the people. And with this core value, we're looking for people who think they can contribute in a meaningful way to our small, but dedicated team. We will offer our best to you and be clear with expectations and objectives and in return ask for the same from you.
Resumes may be submitted to careers@tempusstl.com or via this form.
or Applications may be filled out in person
Tuesdays – Fridays, 11am-2pm
at 4370 Manchester Ave - Come to the rear kitchen door and ring bell for entry.